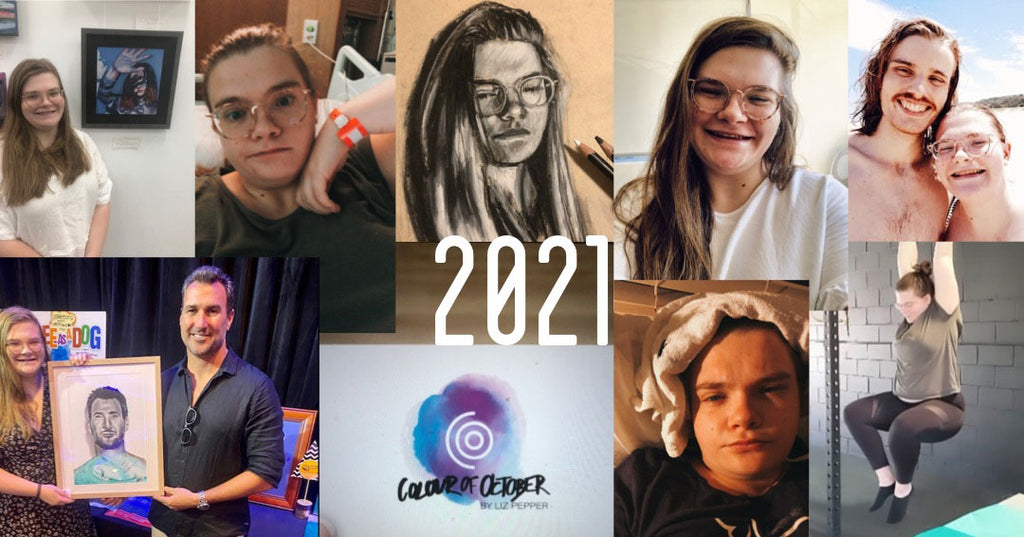 Soooooooo 2021. It's been a shit year in many ways and yet without a doubt it's been the most exciting and rewarding yet.
I'm so grateful for a life I truly never thought would happen. I thought my destiny was set.  And then fate turned the tables and laughed .
Despite...
A potentially life-threatening abscess 
Despite...
The struggle to recovery with a tube in my arm 
Despite...
Hospitals.
Despite...
Fevers.
Despite... 
Doubt. 
I've gone on to do incredible things this year.
I have...
Gone into buildings without my wheelchair
I have...
Gone somewhere and not realised I don't have my wheelchair with me
I have...
Splashed in the ocean
I have...
Consequently been dumped by big waves
I have 
Fallen deeply in love
I have 
Walked hand in hand with the man I love down the sand at the beach. (Something I never thought I'd be capable of a few years ago)
I have...
Gone up stairs… lots of stairs
I have...
Connected with so many different people
I have...
Sat at the back of the cinema again
I have...
Invested time and energy into my art and creative business
I have...
Been tubing on the back of a boat. TUBING.
I have...
Raised money for charity
I have...
Launched my own line of fine art prints!!
And the list goes on... 
Going off of the above examples, I think the successes outweigh all the negative. 
Very curious to see what 2022 has in store for me. It'll be interesting that's for sure!
Thanks for sticking with me on this journey. Wishing you all an exciting year ahead.
Much love,
Liz xx